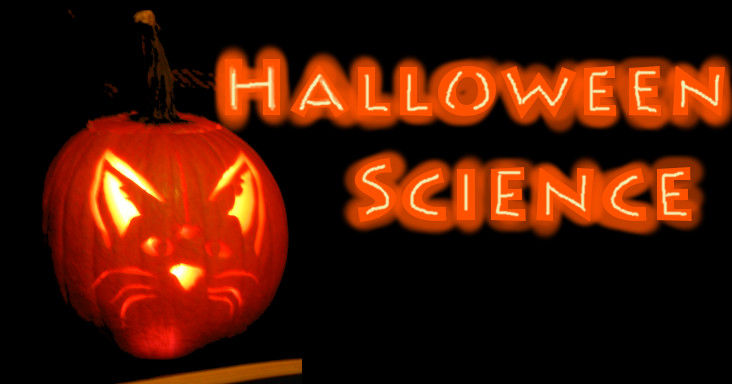 Halloween time is a great time of the year to dig a little deeper and unearth more dimensions to the holiday by adding science education to the Hallow-theme. There are many science topics in themselves that are a perfect fit with Halloween and its eerie props, including anatomy, forensics, chemistry, and physics. While kids are already in the zone, use the following ideas to your advantage to slip in some science education in the Halloween spirit.


Skeletons
Since skeletons and skulls abound during this holiday, make the most of it with anatomy lessons or bone reviews. You can get great science models of skulls and skeletons for skeletal lessons which can double for Halloween decorations. Here are some nice free online resources to base bone lessons:
skeletal activities
interactive online skeleton
skeleton worksheet
Forensics
Fog
Lights

Luminescence
Making things glow in the dark is so much fun for kids and adults. Learning about fluorescence and luminescence are fantastic topics for Halloween time. Below are some activities and products to get started:
Luminescence activities
Gross Science
Last but not least, gross science will wake up your kids and keep them engaged. Whether the topic is slime, snot, gas, or other disgusting things, kids love learning and laughing about them.
And don't forget the creepy crawlies! It's not a proper Halloween celebration without spiders, insects, worms, leeches, and snakes! Here are some activities to inspire you:
Gross Science
Creepy-Crawly: A Life Science Lesson Plan

Hopefully these ideas will spark a little more fun in your science lessons or spark more cool insights and learning in your Halloween fun! Have a great and safe Halloween!



If you purchase any products through links in this post, I may receive small commissions. I thank you for your support.
---