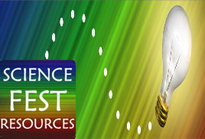 Thank you so much for visiting this site for the first time or for coming back!

We are just starting this news blog to highlight some cool #STEM or #STEAM news that we find interesting. It is all about celebrating science which is our love and passion!

Please come back and check out our future posts. Please also share and follow our social media pages on Facebook and Twitter.
We have got some other exciting projects in the works, so please subscribe on our
Contact
page so that we can contact you when we have updates on our site. Thanks for following!
With much gratitude,
Lilian F Norris