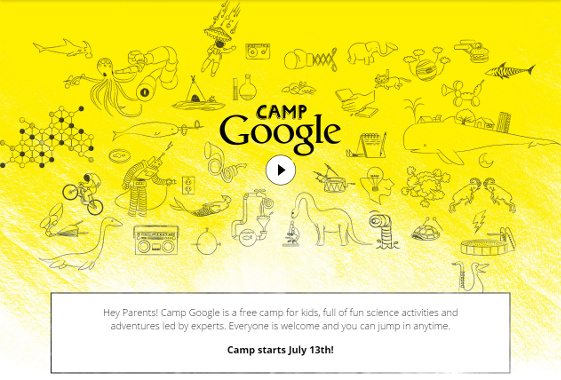 Image: Camp Google website


This summer Google is offering a FREE camp for kids that is designed to get kids outside to explore and experiment with fun science activities. It starts on July 13th and runs 4 weeks, but if you have a conflict with dates, don't worry because you can do it whenever it is convenient to you. It is open to anyone who wants to participate anywhere around the world. Though it is designed for kids ages 7-10, kids of any age can participate with supervision. Any activity can be modified for younger or older kids. Your kids can learn about the oceans, space, nature, and music.
Please share this with teachers, parents, home school teachers, grandparents, camp counselors and anyone who has or takes care of kids. If you are thinking, "How good can this Camp Google really be?" Well, they worked with experts at educational organizations such as Khan Academy, National Geographic Kids, NASA, and the National Park Service to create some engaging, smart content. This is a great resource and awesome opportunity to get your kids engaged more with STEM and STEAM (Science Technology Engineering Art and Math), and get them off the couch and outside. Oh, and did I mention it is free? If your kids are being taken care of by others during the day, ask your sitters to do the activities with your kids. Remember you can even do the activities whenever you want to, even after you get home from work or on the weekends. So what are you waiting for?
Check out Camp Google's website here
.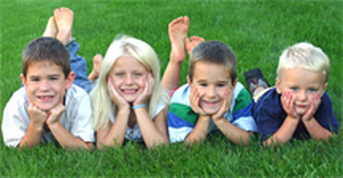 If you purchase any products through links in this post, I may receive small commissions. I thank you for your support.


---