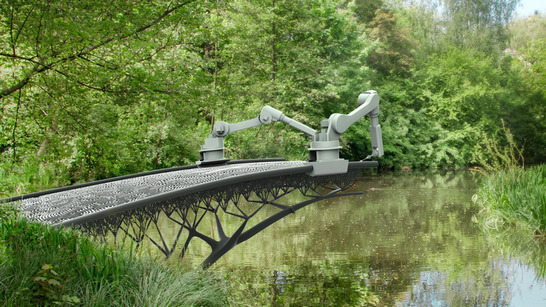 Image: MX3D
MX3D, a Dutch robot company is teaming up with Autodesk to 3D print a steel bridge over one of the oldest canals in the center of Amsterdam. The plan is to literally print it from each side of the bank and meet at the mid point over the water. This bridge will demonstrate how 3D printing can meet the needs of large-scale projects while using sustainable materials.
It's designer, Joris Laarman, said, "The symbolism of the bridge is a beautiful metaphor to connect the technology of the future with the old city, in a way that brings out the best of both worlds." It will be exciting to see where this technology leads us in the future. Check out the visualization from MX3D in the video below.
Read more.
Video: MX3D
If you purchase any products through links in this post, I may receive small commissions. I thank you for your support.



---